7 Tips to Outsource Data Conversion to a Remote Service Provider
Businesses have outsourced data conversion projects to remote service providers over the years and are continuing. Invaluable data assets are efficiently processed for making informed decisions for strategic growth. Hence, proficient help from offshore data conversion service providers has been crucial to global clients.
The capable assistance from an offshore outsourcing data conversion company helps businesses to highly improve their offerings. All overheads and hassles are eliminated with substantial savings in operational costs along with long-term success. Access to better business insights enables complete transformation and achievement of objectives.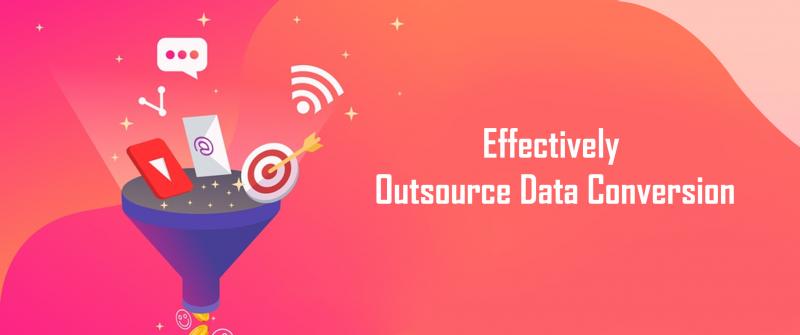 The best BPO company gives enhanced data effectiveness and process feasibility as per the unique requirements of clients. High-end solutions in PDF to Word Conversion, book conversion services, document conversion services, etc. are secure, delivered in high-quality and accuracy with the expertise of professionals.
But what are the things to consider while choosing to outsource offshore data conversion services with proper assessment and planning with remote service providers? The below points will help.
Project Scope
A clear idea about the project scope, objectives, and advising a viable strategy solely lies with the client as they are the ones who delegate tasks. That will help data conversion service providers better as they have clear directions in terms of timeframe, goals, and expectations.
Practicality
The ability of the data conversion company is important for clients to get a clear idea about the project's feasibility. So, evaluate the partner company in terms of experience, expertise, technological competence, communication, adherence to timeframe, etc. for fulfilling all the project requirements. Also, evaluate the performance and workflows of the data conversion service providers and track records for insights on their work quality.
Technology/Infrastructure/Personnel
Assessing the technology, infrastructure, and personnel provided by the best BPO company will help understand the capabilities of the data conversion services supplier. Checking if they can be adaptable to client-specific client platforms/tools/software will help as well.
Cost Factor and Turnaround Time
The client organization should know if the prices and turnaround times of outsource data conversion from a remote service provider are favorable to them. If it's advantageous it will highly cut down processing times and unwanted expenses eliminating all setbacks.
Client Communication
Proper communication is vital for uninterrupted collaboration with the data conversion company. Making sure the third-party provider has multiple/standardized communication channels or mediums is a must, for setting precise instructions.
Proven Track record
The best BPO company will have a proven track record with an exceptional reputation. They offer uncompromised quality in services that are affordable and on-time. Clients should verify the same and make sure they are leading in the market from past (client) reviews and background checks. Talking to their clients is also a good idea to know them better.
Cultural Barriers
This either makes or breaks clients. An offshore outsourcing company providing PDF to Word Conversion, file format conversion, XML conversion, or any conversion services should be efficient at handling language barriers, cultural differences, etc. This facilitates better cross-border collaborations for process scaling which significantly benefits clients in the long run.
Clients can achieve a huge competitive edge by assessing and affirming the above benefits from an offshore outsource data conversion service provider. This will potentially boost business efficiency and growth with maximum cost-effectiveness.