How‌ ‌Does‌ ‌Machine‌ ‌Learning‌ ‌Automate‌ ‌Data‌ ‌Entry‌ ‌Process?‌
In recent times, it has been proved that data entry is a time-consuming and challenging business activity. But the advanced technologies such as the concepts of machine learning and artificial intelligence have turned out to be beneficial for the data entry industry.
Machine learning can be categorized as an effective data analysis process wherein the algorithms are used for identifying and analyzing the new and existing data sets. Machine learning is regarded to be one of the rapidly growing technology within the outsource.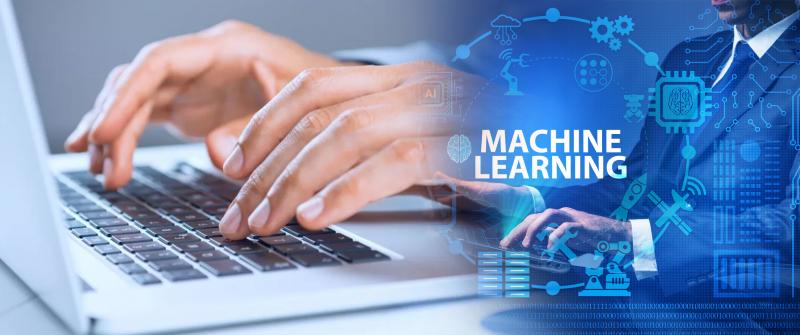 Data is an integral element of every small and large-scale business organization. With the rise in data accumulation, the risks of data inaccuracy and duplication have turned out to be a major concern. This has led to the continuous approach for the need of outsourcing the data entry services.
To avoid the various flaws involved within the data entry process, a majority of the outsourcing companies have integrated the procedure of machine learning. The practice of machine learning automates the data entry service and helps in minimizing manual errors. Also, it will enable you to accomplish accurate data that can be highly beneficial for predictive analysis.
Let's see how does machine learning automates the data entry process?
The data entry process executed under the machine learning process can be used in a variety of applications.
Eliminating the possibilities of human-made errors with the aid of automated data entry service.
Machine learning helps in the delivery of reliable and accurate data entry results.
One can slash down the turnaround time of the data entry service with the help of machine learning, thereby, saving enormous time for your business.
The concept of machine learning to carry out an automated data entry process will effectively remove the activity of manual entries, also, saving labor costs.
Such automated tasks will boost the opportunities, thereby, making your business to stay ahead of the global competitors.
With machine learning, the data entry process can be simplified, and hence, employees can focus on core activities (reducing their burden)
The automated data entry process can be optimized and the efficiency can be increased with the integration of technologies such as machine learning.
Machine learning can streamline the complete data entry process, enabling a better customer experience.
The automated data entry process can result in the production of a quality-centric outcome. At times, the technology of machine learning is regarded similar to the data extraction practice. The reason being both the processes helps in identifying the various patterns from a larger data set.
With the help of machine learning software, the outsourcing firms can suggest data that needs to be entered, depending on the data that was entered in the past. It can process bulk of data with ease. Also, the machine learning process will enable you to identify the latest data entry trends and will display a detailed forecast.
India Data Entry Help is the leading data entry outsourcing company worldwide, making the best utilization of the machine learning tactic to generate customer-desired results. If you wish to seek the blend of advanced technologies and professional manpower, feel free to contact us at [email protected]