Role of Data Entry Outsourcing Services for Retail and eCommerce Businesses in 2022
Data Entry Outsourcing is the process of contracting a third party to perform data entry services. It helps businesses save time and money while maintaining accuracy. Data entry service is vital in eCommerce and retail business. This is because it has the ability to digitize and organize eCommerce data, making it actionable. For retail businesses that are looking to streamline their processes, data entry outsourcing services are a key part of achieving their goals.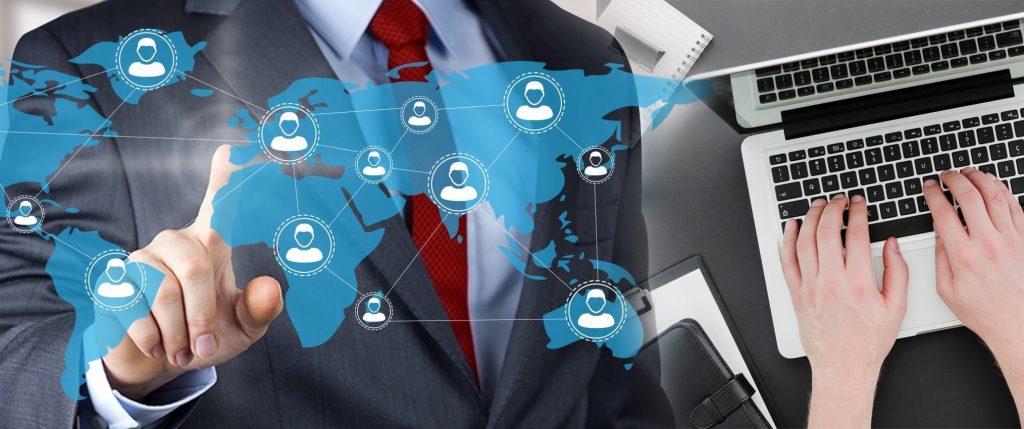 Data entry is a common challenge for retailers. Why? Because most retail businesses still rely on paper forms, orders, and receipts to keep track of their transactions. Once they're ready to use this information in their business processes, they need to digitize it first. Unfortunately, this can take time away from more important tasks such as marketing or serving customers. Outsourcing retail data entry is one way for businesses to stay focused on the bigger picture.
AI-Based Data Entry Services for eCommerce Business in 2022
Artificial intelligence (AI) and computer vision have been around for quite a while. However, it's only recently that they've become accessible to regular people and affordable enough for small businesses to use. AI data entry is the process of using software to perform tasks that would normally require human effort. In ecommerce specifically, AI can be used to collect data from product images or videos. For example, you can use a computer vision tool to quickly extract information such as product color, size, or price from product images. This makes AI data entry ideal for ecommerce businesses who want to speed up their catalog creation process.
AI-powered data extraction tools can automatically extract data from any structured document. It includes invoices, contracts, purchase orders, and more – without any manual intervention.
Data extraction software eliminates the need for human data entry by automatically extracting all relevant information and exporting it directly to your database or analytics solution of choice. You can use this data to maximize efficiency, increase revenue, and improve customer satisfaction.
Benefits of Data Entry Outsourcing for Retail and eCommerce Business in 2022
The rise of the e-commerce market has led to a massive increase in the number of businesses that are now choosing to operate online, or at least have an online presence to complement their offline store. The result of this is that data entry for retail and e-commerce companies has become more important than ever before.
The process of entering, maintaining and updating large amounts of data into your computer system can be challenging, costly and time consuming. In fact, the time spent on data entry can often be better spent on generating new business or increasing sales. Data entry outsourcing is a viable solution for retailers looking to save time and money while improving their efficiency.
Cost
Outsourcing your eCommerce data entry requirements can save you money by lowering the cost per entry and reducing the amount of time it takes to complete each task. The cost savings are twofold; the first is a decrease in the direct costs associated with processing large quantities of data, such as the equipment needed and IT support. The second is reducing indirect costs such as training new staff members or hiring temporary staff during peak times such as Christmas.
Time-Saving
Maintaining an eCommerce store can be very time-consuming since you need to keep a track of your stocks manually, maintain your inventory and customer records and manage product listings on multiple platforms simultaneously. However, by outsourcing such tasks to experts in this area you can focus on handling other business operations efficiently without worrying about missing out any important task.
Accuracy
eCommerce data entry companies employ highly trained professionals who are experts at entering data accurately. They have quality control mechanisms in place to ensure that no errors creep into their work. The accuracy levels they achieve help your business grow and develop, as it is based on correct and consistent data.
Speed
eCommerce data entry companies typically have teams of trained professionals working on several tasks simultaneously. This means that once you send them the required data, they will be able to enter it into the system at high speeds, increasing the overall efficiency of your business. Outsourcing offers you with instant eCommerce, product, or retail data entry services.
Outsourcing eCommerce data entry helps you get access to skilled labor at low cost. They also deliver error-free results in much less time than it takes for in-house teams to complete the job. The outsourced team will work for you 24/7 so that your work gets completed even when your internal team is not available. Further, they can handle bulk projects easily with minimum errors.
Conclusion
The increasing need to manage millions of product data is creating a huge demand for data entry services. India Data Entry Help offers a wide range of data entry outsourcing services.It includes product data entry, catalog processing, image editing, indexing and OCR conversion. Our skilled team of data entry experts will efficiently convert your raw product information into searchable database, increasing your sales and maximizing your profits. Contact us to know more at [email protected]