Data Management and Accuracy: The BPO Solution for E-Commerce Catalogs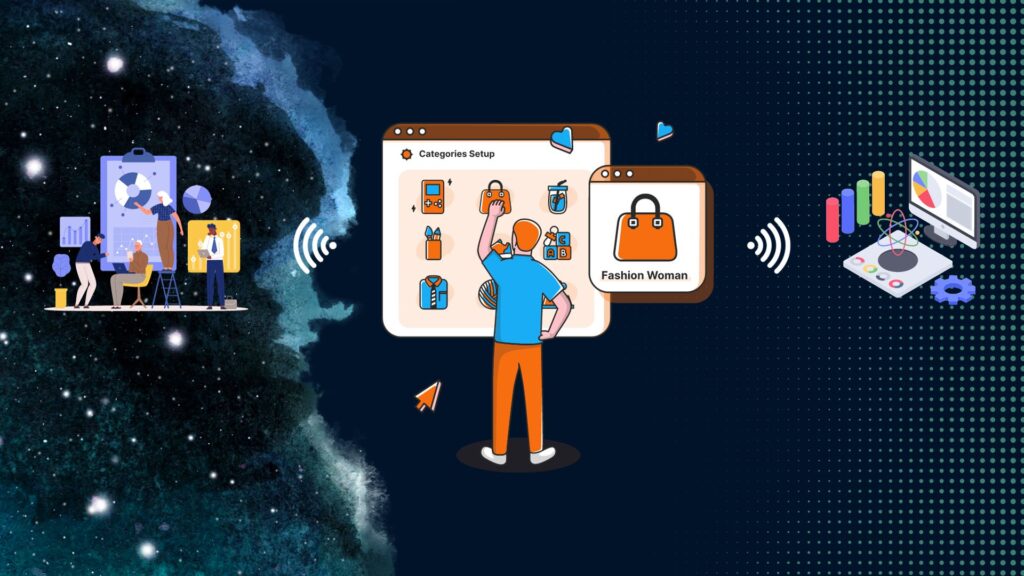 Technological advancements have changed the face of global commerce. The change from mouth to mouth marketing and small shops to online marketing is truly inspiring. We live in a tech-driven era world where you can buy anything with a few clicks and swipes! Basically, anybody can shop from any remote corner of the globe through e-commerce platforms and websites. So, it is vital to showcase the product details that entertain and educate customers.
E-commerce catalogs are key elements of websites or applications that portray the gravity of the product. The quality of the product should be well presented, and that's what convinces a potential customer to strike or think about buying them. However, rising e-commerce startups skyrocketed the demand for BPO service providers that deliver accurate e-commerce catalogs.
Exploring BPO solutions for eCommerce catalogs
Data Entry and Enrichment
BPO service providers offer a wide range of services and packages to support commercial operations. E-Commerce Data Enrichment services allow eCommerce enterprises to showcase accurate and engaging content across eCommerce catalogs. BPO has competent professionals who can take care of product details such as descriptions, meta titles, specifications, dimensions, pricing, and images.
E-commerce BPO Enrichment services refine the quality of the catalogs and ensure that they're eye-catching and true. Moreover, these services reduce duplication and flag data or product attributes that are against the preset rules. Outsourcing data entry and Data enrichment services ensures that the catalog is easily searchable, complete, and free of errors.
Catalog Management and Standardization
Data standardisation simply means the allocation of data into a structured form that can maximise sale probability. BPO services such as catalog standardisation organise and streamline service catalogs by crafting a unified structure and format. Proper catalog standardisation ensures that the customers are getting useful information about the product. Moreover, product standardisation facilitates inventory management and procurement operations in many ways.
E-commerce Data Management and standardisation help manage costs and save time with smart data analytics to research market trends, too. Furthermore, Maintaining a structured catalog helps businesses identify potential bottlenecks and improve product gaps, purchase patterns, and market trends.
Data Cleansing and Validation
It vital to stay updated and move on with the market trends for any eCommerce business. Data cleansing and validation ensure that the catalog data is true and not outdated. Moreover, data accuracy in E-commerce is vital for business, outdated and incorrect data can put your brand's reputation on the line. For example, Incomplete data can redirect your customers and may mistake the product for the real one.
Data cleansing and validation services rectify inaccuracies and duplication of catalogs. Furthermore, BPO data cleansing and validation services use advanced tools and software to carry out catalog cleansing and validation operations. Automation and machine learning ensure that the catalogs are reflected promptly and that customers are getting every update.
Data Synchronization
Data synchronisation optimises catalog operations by centralising and automating the process. Manual data entry and synchronisation have become outdated; modern BPO services use the latest software and tools to update product information across eCommerce platforms. Moreover, AI-powered data synchronisation helps streamline the product catalogs into management to enhance transparency.
Automating a Synchronized catalog reduces the chance of human errors and discrepancies that can impact customer experience. With synchronised catalogs, businesses can collaborate and work on datasets simultaneously. Furthermore, Real-time updates enable businesses to respond quickly to shifting market changes and make appropriate decisions. Therefore, Streamlining catalog management manages accurate and consistent information, which helps businesses to stay confident.
Quality Assurance and Auditing
Expert BPO providers implement robust quality measures for quality checks and conducting audits. BPO services possess an E-commerce data quality control team that conducts regular audits, protocols, and strategies aimed at maintaining high standards of output delivery. Moreover, BPO service providers always follow regular reporting coupled with analysis of projects to identify areas of improvement and areas that drain your time and money.
In the case of team strength, BPO possesses competent teams that review, monitor, and validate product data such as images, dimensions, specifications, pricing, etc. Furthermore, they ensure that the data showcased on the website is true when new product launches and offers are put in place.
Flexible services and choices
Partnering up with an Expert BPO provider can give many advantages to your business over money, time, and labor. Compared to specialised service providers that empty your pocket, BPO services offer unmatched flexibility. Moreover, BPO providers are reliable and trustworthy partners that can adjust and blend into any nature of work quickly.
You can avail varieties of specialised packages for eCommerce catalogs under a transparent budget frame. Moreover, you can choose from custom packages and offers to enhance your brand performance with advanced digital marketing strategies. In a nutshell, BPO service providers offer reliable solutions that can save you expenses and valuable time in delivering optimum performance.
Bottomline
E-commerce, enterprising, and branding are thrilling industries where choices are made in mere moments. Predicting opportunities can be tricky; you may be one decision away from a life-changing breakthrough! Anyway, partnering up with an expert BPO service provider can sort and craft all operations. We have over a decade of experience in collaborating with brands worldwide that enhance the very core of the online shopping experience. Drop us a mail at [email protected]  to learn more about our service packages.