How Data Automation Process Works in 2022?
The COVID-19 pandemic has forever altered our lives and thus, made it more challenging. As a result, enterprise businesses will continue to move towards digital-first business models and cloud-native operations in 2022. The pandemic has forced firms to rethink automation and, in many cases, speed projects. The trend toward data automation is accelerating. Hiring a BPO company can help you accelerate your outsourcing services by utilizing the most advanced automation processes. The year 2022 is all about business changes.
Companies keep moving toward becoming more digital, and data automation has been a big part of this change over the last few years. We expect this trend to continue into next year, given the availability of remote work and the demand for digital collaboration.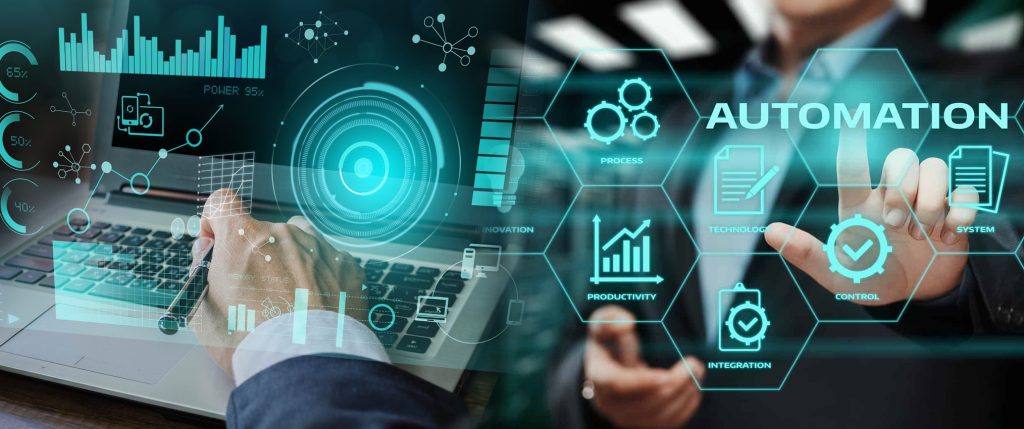 Let's explore how the data automation process works in 2022.
Emergence of RPA
Recent improvements are vital because they will enable RPA technology to completely realize its potential. RPA will be widely adopted, helping industries address labor shortages and optimizing output. By 2022, the RPA market will have exploded, as the economy begins to recover from the pandemic's economic impact. New digital systems will be unable to achieve their full potential because of the absence of RPA. Increasingly, digital transformation initiatives will require RPA.
Eliminating Worker Shortage
Historically, data gathering and processing have required a large amount of people because of its challenges. Even though there has been a lot of progress in data automation, BPO outsourcing companies don't have to spend a lot of money on manpower. Worker shortages have impacted certain industries. It is critical to explore data automation solutions in these instances to ensure operational excellence. As automation spreads across high-demand industries, it's crucial to remember that workers will still be needed. While data automation is gaining traction across multiple industries, there will always be a demand for unique and creative workers.
Self-Created Apps
What more could businesses want when they can create applications tailored to their specific requirements on their own? The low-code revolution has made it possible for businesses to make complex applications without having to write a lot of code. This means that they can make user interfaces, data models, forms, business rules, user workspaces, and other complex applications without having to write a lot of code first. Low-code will accelerate the process of developing self-created applications in the next years. In 2022, development platforms will begin to displace core developers and their monopoly on complicated program building. A recent study predicts that by 2025, 50% of all new low-code clients will be acquired by non-IT businesses.
Hyperautomation Vendors
By 2022, 65% of enterprises that used RPA will be using Artificial Intelligence, including Machine Learning and Natural Language Processing algorithms. In order to improve everyday tasks and use smart technology, hyperautomation is a must-have. Anomalies are interpreted, patterns learned, and massive amounts of secret business knowledge are captured. With the incorporation of artificial intelligence tools, 2022 will mark the year when the business landscape is modernized. There will be more and more companies that offer the hyperautomation set of technologies in 2022 and after that year.
Handwriting Recognition
To extract handwritten text from documents like invoice or medical forms, Handwriting Recognition uses Advanced Document Capturing and Machine Learning. This method can recognize text written on paper or a touchscreen. HWR apps analyze handwritten characters to determine which character they most closely resemble. They can even gradually memorize a person's writing in order to boost the output of recognition. Handwriting recognition can be used to extract data, translate content into other languages, find keywords, convert text to voice, and identify text inside images. This data automation can benefit the education and healthcare sectors.
Automation of Contracts
Contract automation is the activity of creating, storing, and administering contracts without legal counsel. There are a lot of common uses for automated contracts, like non-disclosure agreements and job offer letters. Traditionally, an employee would fill out a legal document template and send it to the legal team for approval before signing. This process takes a long time and causes people to have different copies of the same document. Contract automation will be one of the popular outsourcing services in 2022. The insurance industry is the first to use contract automation because it is more efficient and profitable. This tendency is spreading across industries; thus we predict it to be widespread by 2022.
Invest in Data Automation Right Away!
Data automationis important because its popularity will expand dramatically in the future years. The demand for automating time-consuming operations is always increasing. Automating workflows is rapidly becoming a significant source of competitive advantage. You can speed up the sales process, cut costs, improve customer service, and a lot more. Any business that wants to do that will have to use document automation. For data automation and data collection assistance, contact us at [email protected]