Outsource Revenue Cycle Management to Process Medical Billing Faster
The Healthcare sector faced the biggest challenges during the past few years. When the pandemic has spread out, healthcare organizations struggled hard to survive with an insufficient workforce and enormously increased demand. The aftereffect of this was, developing strategies to empower business smooth running through efficient data management. Revenue cycle management emerged as the aptest way through which healthcare organizations can achieve this.
Revenue cycle management is a process that documents and monitors the entire payment process of a patient entering into a healthcare organization. It ranges from admission payments to the post-treatment bill settlement process. We need to keep proper track of bills and other documents involved with the treatment to maintain a better grip over it. Healthcare institutions in the middle of a crisis will find the assistance of medical data entry services become more than helpful here.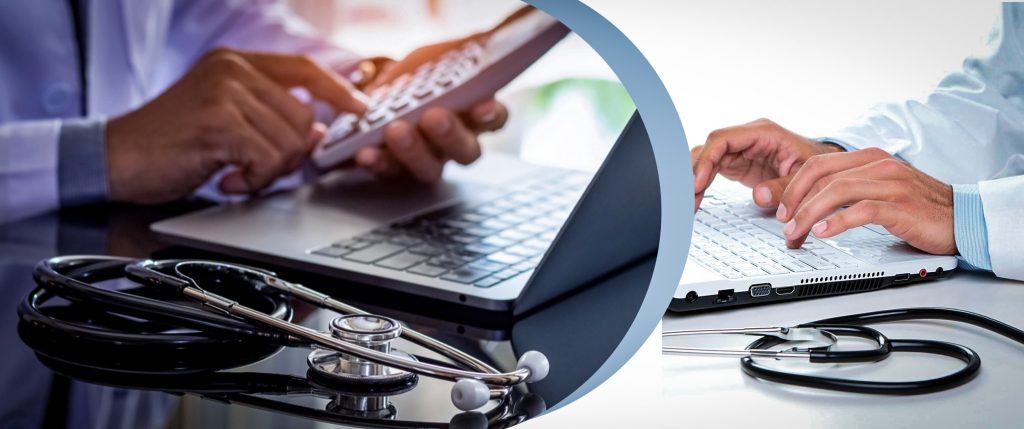 Need for Outsourcing Revenue Cycle Management
As we have already mentioned, revenue cycle management is a process that requires regularity and precision. In fact, the in-house medical staff will find it an extra burden when providing the best treatments. Also, ensuring absolute accuracy in medical billing is essential since errors can lead to confusion will end up in denying the apt treatment when needed most. On the other hand, medical billing services take complete responsibility for over-collecting, processing, transferring, storing, and updating medical data. It will benefit companies to accelerate cash flow and improve revenue realizations. In addition, with medical data entry services, companies can get an overview of their revenue generation and identify defects to make improvements.
Benefits in Outsourcing Revenue Cycle Management Services
Bills and medical records are produced each minute in a healthcare institution. Imagine if there experience a delay in processing the bill or medical insurance claims? To make a good reputation in this regard, every company must ensure that their medical records are processed and accessed quickly. Years back, this was handled by in-house staff with paper files and register books. In this digital age, the world has found more updated ideas for healthcare BPO services. Joining hands with the best outsourcing partner for revenue cycle management will bring various benefits that can specify like this,
1- Fast Processing of Medical Bills
Medical records like bills, prescriptions, receipts, etc. have to get digitized for better access and transfer. Medical record scanning services will convert printed or handwritten physical files into digital copies. It helps companies to have a secured digital database and keep the best track of the revenue cycle. They use updated techniques like Optical Character Recognition and Natural Language Processing for this. With its help, healthcare BPO services can minimize the human effort utilized to handle such projects. As a result, medical firms can invest more time and energy into business expansion and customer relations.
2- Data Accuracy and Transparency
Revenue cycle management is a process that requires high security and transparency. Even though in-house data can create organizational hurdles, losing confidential customer data is the worst thing any company can imagine. For healthcare firms, preserving medical records in a storeroom is riskier, in addition to the challenges in accessing and transferring them. For instance, medical record scanning services help to make the in-house data secured with enough backups. They provide the facilities to monitor the process and access them in need.
3- Saves Time and Money
Assigning in-house staff for revenue cycle management can consume more money in terms of training them and providing employment benefits. On the other hand, healthcare BPO services can undertake the project in no time and avail the assistance of technical experts experienced in the concerned area. They have the skills to manage various data entry requirements and are aware of the market updates. Also, OCR and NLP will help medical billing services to iterate their performance in time handling more data.
4- Better Productivity with Consumer Trust
Getting more precise, updated, and authentic with a medical bill or claim processing will directly influence consumers. Otherwise, it will lead to denying their rightful assistance in getting healthcare services. Processing, verifying, and validating every medical transaction with the best revenue cycle management services will bring faster results to those who are in need. As a result, the organization can improve its brand establishment process. Also, fast processing of in-house documentation works can ensure smooth organizational functioning. It results getting better productivity.
 Over the years, we have worked with small and large medical firms, assisting them with quality ensured revenue cycle management services. Our professional team can bring the desired results by keeping the time frames intact. Know more about us by dropping a mail at [email protected]