Top 10 ways to Expand your Business by Outsourcing Web Research Services
Companies, be it medium or small-sized, make the owners take up a lot of roles. Often, important roles as of a planner and strategic innovator are put behind and do not get due importance due to other responsibilities taking over. In such cases, expanding the operation in-house is not feasible and they consider outsourcing. Online research or web research is one such service which requires time and expertise. This helps in generating new leads, enhance sales and improve business functions. Offshore web research company have high accuracy, timely deliveries cost-effective solutions.Using the best practices in this field, a lot of important information can be collected from a huge number of online resources including social networking sites, websites, blogs, forums, publications and business directories. The skilled web researchers would quickly identify and collate data as they know the correct place to find the data or statistics. The best web research company would work for the client on research projects and help them to save time, money and efforts.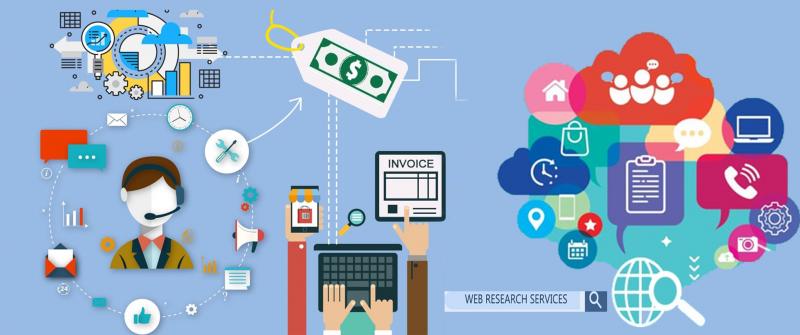 The top ten ways to expand the business by outsourcing web research services are mentioned below. This involves extracting data from telephone, emails and department. It gives a clarity in the business as the customers' expectation about the products and service is clearly understood.
The outsourcing company has a team of skilled and experienced web researchers who can work and extract the correct information or data required for the business's growth.
The dedication would result in regular project updates and deliveries done timely.
The outsourcing company is in this field and will have the experience to work on projects and extract the required form with reliable data.
By utilizing both the web search and data mining services, crucial business information can be collected to sustain in this competitive market.
Information security and data safety will be 100% guaranteed.
Stringent quality control process makes sure that data is accurate.
Cutting-edge technology and tools ensure relevant information in the competitive world.
Expenses get reduced
Optimization requires understanding every detail and as it requires a research technique which need skilled and trained researchers.
The specialization in web research and web data mining services, data extraction, data collection, web scraping and related research services are some methods which help in the business expansion by collating important information which is not that common and thereby effectively creating a market value.
This clearly explains how the outsourcing companies conduct in-depth analysis primarily to understand the requirements and target websites. Once the preliminary assessment is completed, the web research firm employs a tested methodology (screen scrapping / manual extraction) to acquire the needed data or information and deliver all the extracted data in the form of valuable results in Excel, Access, Comma Delimited or Text files. Commonly outsourced web research services include the following –
Business data research
Company information research
Database Management
Market research support
Contact details
Social media information research
Mailing list and mail extraction with online research for any events.
With the correct resource in terms of skills and technology available at the correct time make an outsourcing firm most desirable for web research services. Outsourcing web research service is a key to grow intelligently.