When is the Right Time to Outsource Data Management Services
Today, every organization has to deal with the large and bulk amount of data on a daily basis. The process of data management has a significant role in every business sector as it helps to improve the customer experience and also to minimize the risk. But to reach out to a quality enriched data, you need to cross several challenges.Every organization gathers the data from various sources and it involves a large amount of time, money, and resources. Most of the people avoid the concept of outsourcing but at times, it becomes too late to realize that outsourcing data management can increase the productivity of your firm. When outsourcing data management services, it turns out to be a low-cost data entry.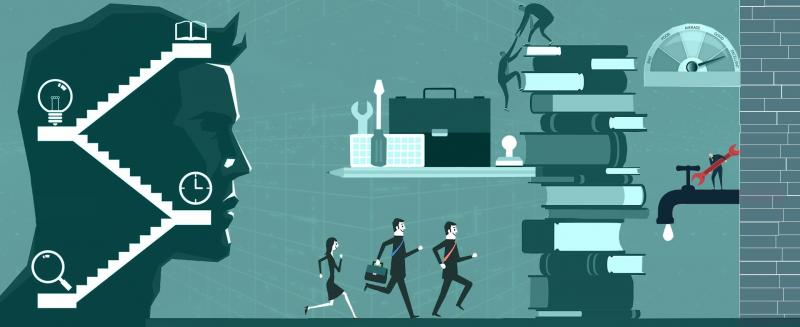 These are indications which will help you to understand that it's time to outsource data management services:
If your in-house team has fewer skills ​
Data management is a complex task and it can only be handled efficiently by the professionals. Generally, the firms that deal with data management, tend to hire skilled and experienced data entry specialists, so as to ensure an appropriate and extraordinary output. But, if your in-house team is not trained enough to execute the task of data management, it is better to adopt the concept of outsourcing. They will offer you with the sophisticated technology and the best team.
When you have a traditional working style
If you are not updated or equipped with the latest regulatory compliances and government norms, it is advisable to approach the outsourcing service providers. Outsourcing will help you to save a lot of time and effort while dealing with the data management procedures. Your outsourcing partner will offer you with the contemporary and sophisticated technology, data security checks and tools, thus, helping you to face the difficult data challenges.
The significance of data quality
Every business firm generates a large amount of data and they also gather the data from the external sources, which is highly beneficial for the marketing and sales team. A perfect data management is essential to generate a high quality of data and it could be widely used for marketing and other promotional purposes. As a business needs to handle a large amount of data, at times, they may lose the record of the collected data, creating some sorts of error. In order to organize the data properly, you can outsource the data management services, thus, minimizing the risk of the data being useless or obsolete.
Expensive data management ​
If you want to cut down the cost of executing data management, it is better to go for the outsourcing option. When you decide to outsource, you can optimize the internal resources and concentrate on your core business operations. Outsourcing will help you with the production of the best output at an affordable rate.
Apart from the above-mentioned points, there are several other indicators which will warn you to outsource your data management needs for a better output. In order to identify them, you should possess the skill of understanding the issue and keeping an insight into the market dynamics.