Why India is Most Deserved Hub for Offline Data Entry Services?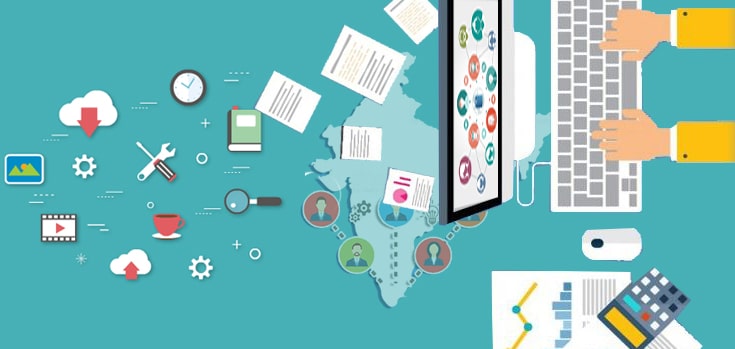 If you are looking for a trusted and competent offline data entry artner, you will find that most of the popular
offline data entry outsourcing partners are Indian. The outsourcing companies from India bring to the table many important aspects that benefit the parent company on short and long term. They not only bring in the best of talents, but also offer an ethical and sincere approach to the outsourcing process. It is in the Indian culture to worship work and hence Indian outsourcing companies are more dedicated and professional when it comes to business process outsourcing. Here are some major reasons that makes India the most deserved hub for Offline Data Entry Services:
Skilled Resources in Abundance
India has a large pool of skilled resources who are well-qualified and are proficient in English language. This is an important reason many offline data processing services across the world prefer employing Indian resources in their BPO data entry section. The Indian education system produces highly skilled people who are employment ready. Due to the high population and low opportunities available, most of these resources remain unemployed who are easily accessible to the outsourcing firms on demand.
Better Work and Data Quality
As mentioned earlier, qualified professionals with an ethical and dedicated approach to offline data conversion services ensure the best of quality and process efficiency. Qualified, trained and experienced resources who manage data entry and conversion will ensure better data quality. Good outsourcing firms also offer data verification and cleansing before it is delivered to the client. The Indian outsourcing firms have dedicated resources for quality management for all processes they undertake. They maintain detailed and updated quality policies and guidelines and ensure that they are strictly followed. This ensures good data quality.
Good Infrastructure Support
Most of the cities and towns in India has very good infrastructure support. Uninterrupted power supply, well-connected network of telephone and mobile services, and high-speed internet broadband are essential for the smooth functioning of outsourcing services. Most of the Indian locations offer these services without fail. Apart from that, the government is also very supportive of the outsource offline data entry services providers functioning in the country.
Cost-Effective Solutions
The abundant availability of skilled resources and easy access to infrastructure facilities make setting up and offline data entry of e-books and other outsourcing facilities very cost-effective. This further makes it easier to set up excellent BPO firms in the country where the resources will be cheaper and establishment costs are lower. The outsourcing firms can leverage process efficiency and better productivity which make them more cost-efficient for the businesses.
These factors are very important for the businesses who look for cost-effective business process solutions across the world. The 6 to 12-hour time zone difference from UK and US organizations make Indian outsourcing companies more desirable as they offer 24/7 data entry services. This ensures that a day's data of the business is made available by the next day morning by the offline data entry service providers.