Why Select India for Offshore Call Center Services?
India has become the most popular offshore data services partner for most of the western countries. As more companies recognize the value of focusing on their nucleus competencies; they seek the services of Indian offshore call centers to manage their vital but non-core matters. This helps the companies to build their brand and manage their reactions to this competitive world. If you want an offshore call center for customer care, telemarketing, technical desk help and chat room you can go for customer call center solution. With the focus on the customer, Indian call centers are the front runner in this world.Make the most of the 12-hour differenceBecause of the 12 hours difference between India and the US and half that difference with the UK, their customers can easily contact 24 * 7 for their queries and help. This convenient time zone also helps most of the European countries to outsource their customer service and helpdesk to Indian BPO Company.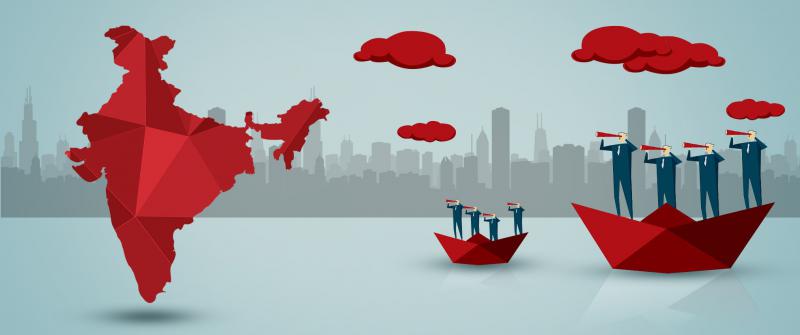 English speaking populationWe have the best English speaking population around the world, apart from the UK. Because our educational curriculum has given importance to English, most of us can speak English fluently. The vast Indian population also helps to get many educated resources for the job. Experienced executives who can handle English and other foreign languages in offshore outsourcing really provide the customer the quality service they seek. This helps the companies to flourish.Experience in OutsourcingWe have vast experience in customer care outsources and other outsourcing since the 1990's. Because of the experience, establishment investment will be less for the companies. We offer both inbound and outbound customer care services. So for the company who wants to explore customer care solutions, we are the best. Quality and accuracy will be assured by the outsourcing companies.Government policiesThe Indian government has the most favorable policies for outsourcing companies. Government Policies are a very important part of outsourcing. Since outsourcing involves a foreign partner, the foreign ministry should be convinced of the outsourcing requirements. Since we have a separate ministry for IT, it is more convenient to get things done. Unlike many other industries, even a 100% foreign ownership is given to ITEP industries.Telecommunication SystemBecause of privatization and competition, our telecommunication system is very effective. Considerable reduction in tariff has given a free run for these outsourcing companies. Indian outsourcing companies enjoy the infrastructure advantage more than the others.The effective telecommunication system is the most important part of Call Center outsourcing.Cost effectiveBecause of cheap manpower, capital investments, and overheads, India is an ideal place to invest in outsourcing partners. Skilled resources are available in India, for much cheaper rates than from any other parts of the world.Leveraging the proficiency of Indian offshore call centers can help a company move its focus from day to day actions and exposure to value-added business study. Indian outsourcing companies have widespread skill in working with various customers in different industries. Corporates from the United States, Australia, UK, Europe, and Japan and many Fortune 500 companies are leveraging the expertise of Indian outsourcing service providers to minimize costs without compromising on quality.