Significance and Challenges of Outsourcing XML Conversion Services
Documents can be quickly identified and recognized using digital files. The most critical advantage of data conversion is data collection and digital storage, which ensures fast and secure data storage in a readily readable format to meet clients' unique needs. Data loss is avoided when converting data from conventional media such as paper to digital formats. However, this is a time-consuming and complicated process that necessitates the use of several software resources as well as the expertise of a skilled team. Most companies do not have these skills in-house, hence outsourcing data conversion services becomes more essential.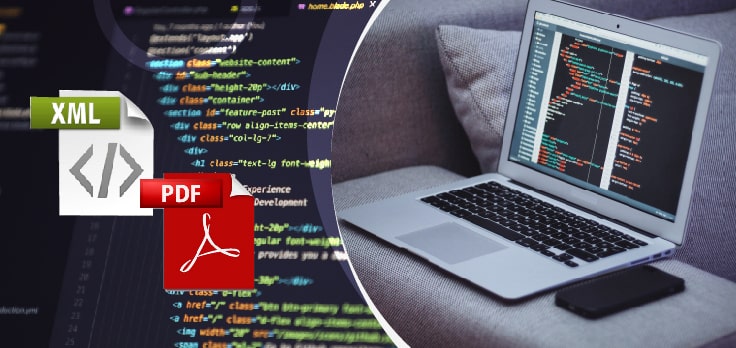 Most multinational companies are investing heavily in data and XML conversion services as a high-quality database offers so many benefits and helps them surpass their competitors. data conversion services can assist companies in organizing data, translating it to digital formats, eliminating inconsistencies and redundant data, and reusing data according to their requirements.
Even during the sustainability of corporate activities and the introduction of new products, a well-managed database becomes the trump card. Outsourcing data and XML conversion services would provide you with the additional benefit of ensuring the accurate conversion of a variety of data formats, including PDF, JPEG, TIFF, Word, HTML, PDF, and XML, all while staying within your processing period and budget.
Yes, the outsourcing data and XML conversion services are really good but there are risks as well. Let's discuss both the significance and challenges of the process.
Significance of XML Conversion Services
 Outsourcing data and XML conversion services would let you increased sales generation and return on investment.
It could reduce labor costs and other expenses.
Helps you in improving creativity by, digging into an optimized database.
Frees up operational time allowing businesses to concentrate on their core competencies rather than worrying over repetitive tasks that are outsourced.
To guarantee high-quality work for their customers, the outsourcing firm only uses the newest and most up-to-date hardware and applications.
No trace of errors will be present as XML data conversion outsourcing service providers are the expert in their field.
They can increase the pace and efficiency of the XML conversion without worrying about it.
The best XML conversion service would help you to reduce financial outflow and improves resource efficiency.
Challenges of XML Conversion Services
Outsourcing your data conversion can let you lose power over the company's business operations
While outsourcing it to a data entry company you may face issues in the time of delivery and efficiency.
They may not respond to you at the time you need them and may lag the process of problem-solving.
Their performance need not meet your expectations.
Slower realization of benefits and outcomes of a certain process than your anticipation.
Concerns on language barriers.
Angry customers, as well as irritating employees, may cause trouble for your processes.
Frauds and firms that have an immature team to handle the process in the industry.
So, these are the core benefits and risks of outsourcing XML data conversion services. But as XML structured data offers a variety of benefits, many of which are critical to the company's success because they serve to improve the efficiency of administrative records. Hence, if you are planning to improve your status and achieve success, simply outsource your XML data conversion needs. But yes, as we marked in the last point of challenges, there are many immature and fraudulent firms in the outsourcing industry. To overcome them you have to find the right and authentic service provider for the purpose. That is, only a specialist XML data transfer outsourcing firm can do this effectively.
India Data Entry Help is such an authentic and the best XML conversion service provider that has been offering the best in the industry for the past years. We are well known and really equipped with a team of skilled professionals and the latest tools. We can ensure we offer all the benefits pointed out above. Also, you won't have to worry about any challenges of outsourcing XML conversion as we assure risk-free services. To know more about our services just drop us a mail at [email protected]