4 Reasons Why Your Firm Needs Data Processing Services
Data processing is now universally recognized and expressed in almost every area of enterprise. In general, the expression of the word itself is used because you need to compile a large number of data files from various sources. You must arrange them in such a way that they will be useful for the purpose for which you have collected all of this information.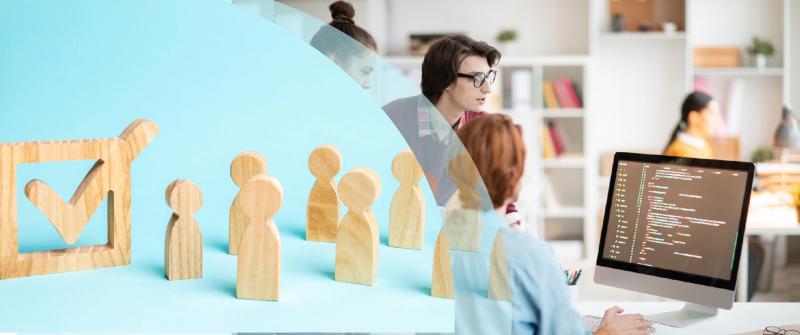 Data that has been processed is easier to organize by format and detail, and it removes space wastage. This further aids in ensuring that both employees and employers can easily grasp and comprehend it. They will apply it to their jobs, which would otherwise require more time and result in a lower output. This may be harmful to the company's needs. But as the process is time-consuming, firms started to choose data processing outsourcing.
There are some reasons why a firm needs a data processing service, let us find them out.
Why a firm needs data processing services?
Improves efficiency and generates greater results
An enterprise or organization that owns or has access to necessary data is unquestionably in a better position. Data is more than just numbers and tables; it is the unfair advantage that a company can have over its rivals. Data can be processed in a variety of ways to achieve the information needed; however, making an informed decision is difficult without it. A decision made after the evidence has been analyzed provides trust in the decision-making process when the statistics and necessary information are accessible to the community. Any corporation can gain a comparative edge by having access to organized data that can be used to collect useful knowledge.
Faster, accurate, and dependable data
It is important to ensure that the compilation of statistics and figures is completed quickly and without mistakes. There are very few chances of mistakes as data is processed and filtered by computers. It's almost certain that the remaining steps can be completed with the highest level of precision possible. If the input data is correct, the output will still be correct. When the correct data processing company is with you processing can be performed faster and more accurately. Also, they would offer automatic data processing which is much faster.
Simpler to store and distribute
When we have a lot of data, we need a lot of space to store it, and there's a lot of room for errors and uncertainty. You don't need extra space to hold all the hard files and papers as data is transmitted by computers. All of your information is stored and labeled into a computerized system, so you won't be lost at any point. It is much easier to extract some information from structured data than from unprocessed data. Another feature that emphasizes the importance of data processing service is getting your data processed in digital form rather than physical copies.
A safe and stable environment
The fact that data is stored digitally satisfies another crucial requirement: information security. As the importance of data has risen over time, cases of data theft have become more common. It is faster and more important to keep data safe until it has been processed. This can be accomplished by the use of a variety of paying and free apps. This will keep the data secure by preventing any unwanted access to it. If necessary, you can also encrypt your files.
From data sorting to the collection of related types of data, data processing will assist with keeping things structured and ensuring a seamless workflow that pleases both data consumers and data managers. With current trends, it is a very promising area that can aspire to attract more people and grow into a viable industry.
India Data Entry Help is an outsourcing company that would efficiently take care of your tiresome data processing tasks and survey processing. With the help of our skilled resources, we even offer online data processing for everyone across the globe. To know more about us, catch us at [email protected].